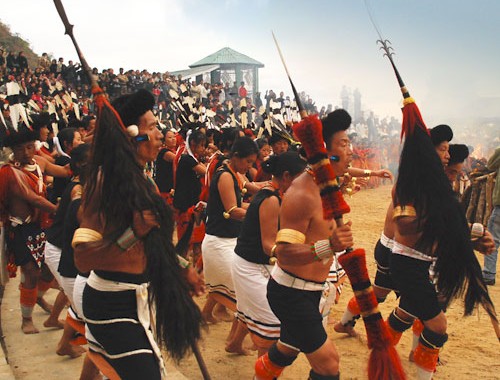 Hornbill Festival – the festival of festivals
The Hornbill Festival is celebrated each year for 10 days at the start of December. The festival takes place at Kisama Heritage Village, around 12 km from Kohima.
The Hornbill Festival is a great opportunity to experience the wide variety of Naga food, handicrafts, songs, dances and customs of Nagaland and, as the festival is attended by all the major tribes of Nagaland, the cultural diversity of the Naga people.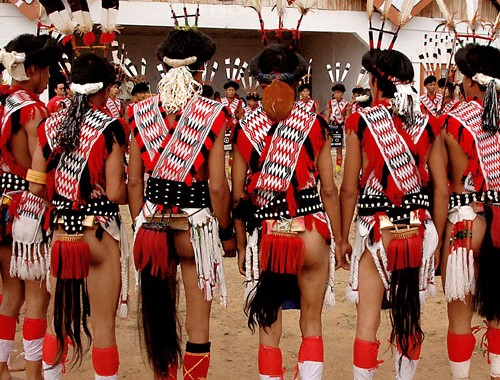 Sekrenyi – the festival of purification
Sekrenyi - the festival of the Angami tribe is celebrated in the month of February and falls on the 25th day of the Angami month of Kezei. It is a 10 day festival of purification and sanctification (originally before going to war) with feasting and singing and is celebrated in Kohima Village, Khonoma and Tuophema.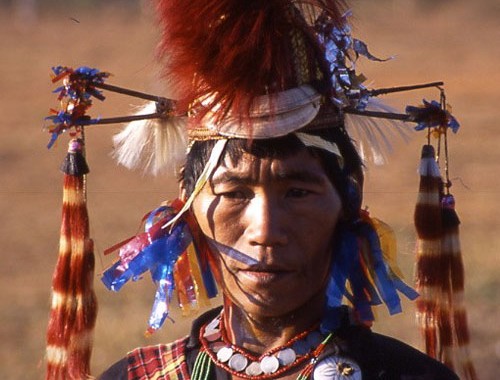 Aoleang – festival of the Konyak Nagas
Aoleang is the main festival of the Konyaks from northern Nagaland. It is celebrated in the first week of April every year in the Konyak district.  Every village celebrates Aoleang, but especially the Konyak capital, Mon.
Aoleang is celebrated with much pomp and fervour. Each day of the festival has its own significance, custom rituals and merry making. This festival showcases the rich cultural heritage of the Konyak, with indigenous dances, songs and games.